About Us

Board of Directors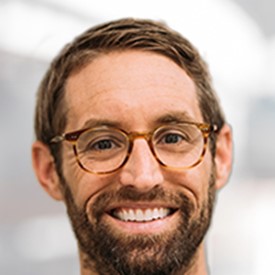 Jeff Moore DMD, FAGD
Chair
Dental Director at Mercy Care
Adam Barefoot, DMD, MPH
Vice Chair
Dr. Adam Barefoot DMD, MPH, is a Georgia licensed dentist and Director of Oral Health for the state of Georgia in the Department of Public Health.  He leads the state Oral Health Program to help reduce oral health disparities across the state.  This is done through many programmatic activities including supporting 18 public health district oral health programs, providing technical training to community water fluoridation operators, promoting and implementing school based oral health prevention programs, conducting statewide oral health surveillance, and partnering with a variety of organizations in cross cutting activities and initiatives. Prior to coming on with the state, Dr. Barefoot spent six years as a Dental Director for a Federally Qualified Health Center serving primarily underserved and uninsured rural populations. He also completed a 1 year general practice residency program in a hospital based setting in Pittsburgh, Pennsylvania prior to starting his clinical career in private practice. He is a member of the National Network of Oral Health Access (NNOHA), the Association of State and Territorial Dental Directors (ASTDD), the Academy of General Dentistry (AGD), the American Dental Association (ADA), and Georgia Dental Association (GDA), in addition to the GOHC.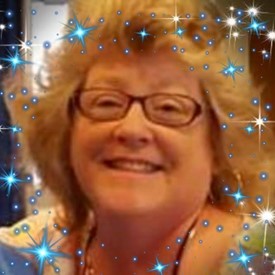 Dixianne Parker, BSDH, RDH, MEd
Secretary
Fluoridation Administrator/Educator, DPH
Miss Dixianne Parker is the Fluoridation Administrator / Educator for the Oral Health Program of the Georgia Department of Public Health. She provides liaison with local, state, and national dental and dental hygiene associations, community dentists and dental hygienists, other healthcare professionals, community and city leaders, the Centers for Disease Control and Prevention, CDC, district dental public health directors, the Department of Natural Resources and the Environmental Protection Division, EPD on the safety, benefits, effectiveness, and value of Community Water Fluoridation Program. From 1995 – 2007 Dixianne was a dental hygiene educator in the state of Georgia with prior private practice experience in pediatric and general practices for over ten years. She is a member of the American Dental Hygienists' Association and the Georgia Oral Health Coalition. She has served as Occupational Safety and Health Administration coordinator in several practice settings. Dixianne received her Bachelor of Science degree in Dental Hygiene from The Medical College of Georgia and her Master's in Adult Education from the University of Georgia.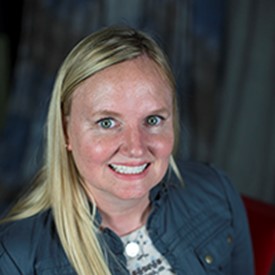 Michelle Boyce, RDH, MHSC, MPH, DHSC
Treasurer
Dean of Health Sciences, Georgia Highlands College
Dr. Michelle Boyce is the Dean of Health Sciences and Associate Professor of Dental Hygiene at Georgia Highlands College in Rome, Georgia. She is an active member of the Georgia Dental Hygienists' Association and the Treasurer for the Georgia Oral Health Coalition. She is a Registered Dental Hygienist and practiced full-time dental hygiene for 12 years in both a general and periodontal practice before changing careers to education. Lifelong learning is her passion.  She graduated in 1999 from West Georgia Technical College with an Associate of Applied Technology in Dental Hygiene and a Bachelor of Science in Dental Hygiene from Clayton State University in 2010. She then completed a graduate certificate in Public Health at the University of Florida in 2011. She obtained both a MHSc and a DHSc from Nova Southeastern University in 2013 through the dual MHSc/DHSc program. Most recently she earned a Master of Public Health from Augusta University in 2017. Her education interests include interprofessional education and collaboration, health promotion and health informatics, and clinical teaching. She has also traveled abroad on numerous occasions for dental mission trips. She has a passion for community health promotion and disease prevention and has volunteered her time to help organize and attend many health fairs and screening events She has published several articles in peer-reviewed journals and professional magazines. She lives in Dallas, Georgia with her husband, Shane. She loves to travel to warm places to scuba dive.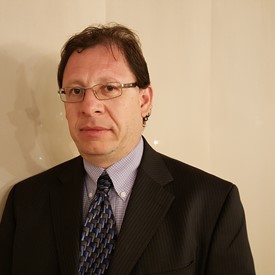 Jorge Bernal, DDS, MPH
Board Member
Sealant Coordinator/Health Educator, DPH
Currently employed by the Georgia Department of Public Health, as a Dental Sealant/Oral Health Education Specialist, with over 10 years of experience in dentistry and public health. After dental school, spent 4 years working as a dentist in Colombia, South America, in the remote areas of the Amazon forest. Responsibilities included comprehensive dental care as well as promotion and prevention on a variety of health issues. I manage the school-based sealant programs in Georgia.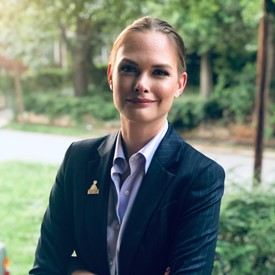 Elise Blasingame, MSW
Board Member
Executive Director, Healthy Mothers, Healthy Babies Coalition of GA
Elise Blasingame serves as the Executive Director of Healthy Mothers, Healthy Babies Coalition of Georgia (HMHBGA). HMHBGA convenes the Georgia Pregnancy & Oral Health Working Group. In her role, she supports a dynamic team to improve maternal and infant health through policy advocacy, research, stakeholder convening, education and access to vital resources through a high-performing call center. She has been featured in stories run by: Georgia Health News, WSB-TV Channel 2 News, Univision, WABE, GPB and other local media outlets. Ms. Blasingame also provides key testimony and briefings during the legislative session on proposed policies that impact maternal and child health in Georgia.Elise received her MSW from the University at Buffalo (SUNY). She holds a B.S. in Industrial and Labor Relations from Cornell University, where she focused on issues pertaining to inequality and human rights. Elise's research has focused on gender inequality, working conditions and community health programs. Her research has been published in the American Journal of Public Health.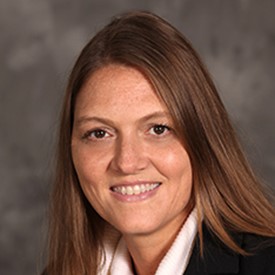 Hope Bussenius, DNP, APRN, FNP-BC, FAANP
Board Member
Clinical Assistant Professor, Emory University
Hope Bussenius earned a doctor of nursing practice degree at Georgia Health Sciences University in 2012, a master's degree in nursing from Emory University in 1993, and a bachelor's degree in nursing from the Medical College of Georgia in 1990. Her clinical practice consists of over 20 years as a Family Nurse Practitioner in both in-patient and outpatient clinical setting for vulnerable populations. In 2012, she started the Take 2 Heart: Pedia BP® Program, a smartphone app to simplify tracking blood pressure readings in pediatric patients. Pedia BP® is now linked to the Take2Heart registry that shows real-time data from blood pressure screenings among children and adolescents in Atlanta, GA and around the world.In 2016, she was awarded the Robert Wood Johnson Foundation Clinical Scholars Award for the wicked project Oral Health In Communities and Neighborhoods (OHICAN). In 2017, as part of the RWJF Clinical Scholars grant, she developed her second smartphone application, OH-I-CAN®, connected to the OH-I-CAN registry. The OH-I-CAN consumer app is a tool for needs assessment and data collection to improve oral health disease in low-resource communities. Today, the OHICAN team has developed technology to bridge clinical practice, education and training, research, and health policy. 
Louquitta Jackson
Board Member
Quality Evaluator Sr., Amerigroup
Louquitta Jackson has worked in the Social Services and the Quality field for the last 12 years. She earned her Bachelors in Psychology and Masters of Social Work from Howard University in Washington DC.  After transplanting to Atlanta, Georgia in 2006 she worked with pregnant and parenting teenagers in the Families First TAPP (Teen Age Pregnancy & Parenting) Program for 5 years.  Through the TAPP program she worked to reduce teen pregnancy rates in DeKalb and Cobb County and ensure pregnant moms returned to school after delivery to finish their education. After receiving her Clinical Social Work License in 2011, she worked as a Medical Social Worker at Grady Memorial Hospital. Her time at Grady was spent working with patients of a variety of socio and economic backgrounds to ensure effective discharge planning occurred. In this role, she worked in an interdisciplinary team with physicians from Emory University.Since February 2014, Louquitta has been working for Amerigroup in the Georgia Families 360 Program. Georgia Families 360 is the sole healthcare provider for youth in Foster Care and receiving Adoption Assistance in the state of Georgia.While at Amerigroup,she worked as a Behavioral Health Case Manager focusing on improving health outcomes for these youth, and later became a Quality Evaluator.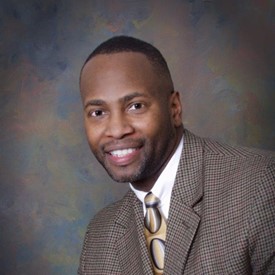 Charles E. Moore, MD
Board Member
Professor, Department of Otolaryngology,Emory University School of Medicine
Chief of Service, Otolaryngology, Grady Health System
Director, Emory Urban Health Initiative
Dr. Charles Moore received a Bachelor of Science from Union College and his medical degree from Harvard Medical School. He subsequently completed residency training in Otolaryngology- Head and Neck Surgery and fellowship training in Craniomaxillofacial – Cranial Base, Facial Plastic and Reconstructive Surgery at the University of Michigan. Dr. Moore is a Professor at Emory University and the Chief of Service in the Department of Otolaryngology – Head and Neck Surgery at Grady Health. Dr. Moore is the President and Founder of Health Education, Assessment and Leadership (HEAL), Inc. Dr. Moore has a longstanding and profound commitment to the training and development of learners from all backgrounds. His research focus has been in the investigation of factors involved in healthcare disparity with a particular focus on head and neck cancer incidence in medically underserved communities. In 2016, Dr. Moore partnered with Dr. Hope Bussenius and Dr. David Reznik to develop OH I CAN (Oral Health in Communities and Neighborhoods), aimed at increasing access to oral health services for low-income families.Today, the OH I CAN team has developed technology to bridge clinical practice, education and training, research, and health policy (ohican.org).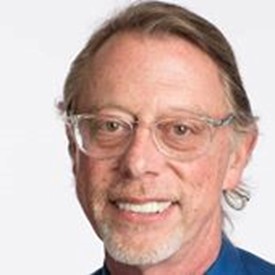 David Reznik, DDS
Board Member
Chief of the Dental Medicine Service, Grady Health System
David Reznik is a graduate of Emory College and Emory University's School of Dentistry and is the Director of the Oral Health Center of Grady's Infectious Disease Program, a program he founded 28 years ago. He also serves as Chief of the Dental Service for the Grady Health System. Dr. Reznik is president and founder of HIVDent (HIV Dent Alliance), a not-for-profit organization of concerned healthcare providers committed to assuring access to high quality oral health care services for people living with HIV disease. Dr. Reznik has lectured and published extensively on HIV and oral health. He has been presented with a 2014 Health Care Hero Award by Atlanta Business Chronicle, and was named a 2015 Distinguished Dentist by Expert Network. Among his many awards, Dr. Reznik was particularly honored by HRSA's HIV/AIDS Bureau at a Ryan White HIV/AIDS Program with a 2008 HRSA Associate Administrator's Award from Dr. Deborah Parham Hopson, who praised him for "his years of passion, dedication commitment and national leadership on HIV oral health care and for serving as a champion for national health care provider education."He has also helped set up oral health programs throughout the United States for Ryan White HIV/AIDS Program (HAB) grantees and serves as a clinical site visitor for HAB grantees. Dr. Reznik is a 2016 Robert Wood Johnson Foundation Clinical Scholar, in part on the merit of his help in setting up oral health programs throughout the country for the Ryan White HIV/AIDS Program.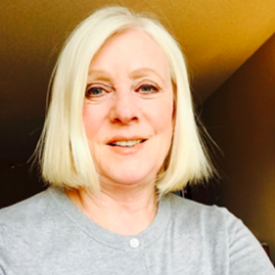 Carol Smith, RDH, MSHA
Board Member
Former Director, Prevention Program, DPH
She was the first dental hygienist to lead the oral health section of MCH at the Department of Public Health in Georgia.Carol's background includes years practicing dental hygiene in private practice in New York and Georgia, fourteen years as administrator of a dental hygiene program in Georgia, and with experience writing grants, accreditation documents, managing staff, running a large clinic, and as an educator.With Carol at the helm, the oral health section at the Department of Public Health in Georgia,completed two third grade BSS, one Head Start BSS, and one older adult BSS. The older adult BSS was a pilot program and one of the first in the country to access the oral health needs of older adults.In 2012, Carol played an integral part in planning the Georgia Oral Health Summit.Under Carol's leadership, Georgia is one of twenty states to be awarded a CDC Oral Health Cooperative Agreement (twice) and one of 6 with a Chronic Disease Oral Health Collaborative Agreement. These grants support staffing, educational programs, school based programs, and the community water fluoridation program. As a result of her partnership with the Infectious Disease team at DPH on an issue with dental unit waterlines at a local dentist's office, Carol received the Department of Public Health Partnership Award in 2016.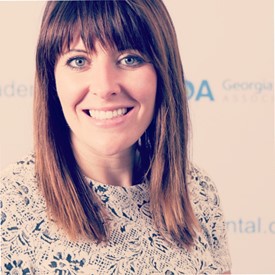 Emily Yona
Board Member
Director of Health Policy, GDA
Emily is the Director of Health Policy at Georgia Dental Association, after previously working as a Legislative Liaison for the Georgia Alliance of Community Hospitals. Before she began working with the Georgia state government, Emily worked on the clinical side of healthcare. Emily earned a Bachelor of Arts in Public Relations from Grady College of Journalism and Mass Communication at University of Georgia in 2010.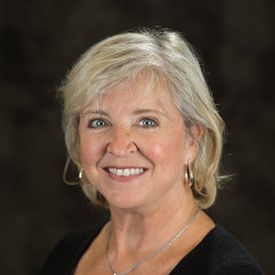 Pam Cushenan, RDH, MS, FSCDH, ATI
Board Member
Assistant Professor, Georgia State University Perimeter College Dental Hygiene Program
Pam Cushenan is a licensed dental hygienist and dental hygiene educator. After many years of working with older adults and special patients, she developed the SOFT SmilesTM education and training programs for children, teens, adults, elders and their caregivers. Pam has devoted much time and energy to the development of resources to guide an ever-growing number of patients and clients that include professionals, elders, family members, caregivers, and interested individuals. In addition, she trains dental hygienists to provide mobile services to patients with special needs in safety net settings. The SOFT Smile goal is to increase awareness and skills to apply healthy solutions to unmet health needs. In 2005, Pam joined the faculty of Georgia State University Perimeter as a full-time educator in the dental hygiene program and today is an Assistant Professor. To date, several her published articles have been featured in Access Magazine, the Alzheimer's Association Newsletter, RDH, and Modern Hygienist. Pam continues to work tirelessly to combine her training techniques and educational methods in a variety of symposiums, workshops and informative sessions across the country.
Mindy Broda, DMD, MPH
Board Member
State Dental Director, Avesis
Ivonne Garcia
Board Member
Hispanic Dental Association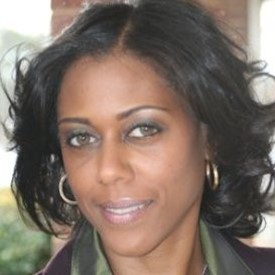 Sherelle Briers, RDH
Board Member
Director, The Oral Hygiene Instruction Recare System